Ortho Range PCD Company – Looking for a great option to open a medical store that can offer ortho products to its customers? If yes then Bionics Remedies is an incredible alternative which is the Best Pharma Ortho Range PCD Company. It is focused on providing unreliable medicines for ortho-related issues and has a fully developed client base from all over the world. The medicines are formulated by experienced experts and as per ISO 9001:2015 guidelines. Good quality materials are used to guarantee a faster recovery or return to the original shape from surgery.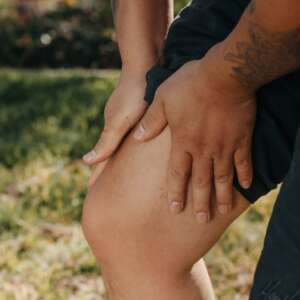 Market interest in muscle medicine is increasing as surgeries and medical procedures expand the external muscle structure. The increase in medical procedures has also generated interest in the discovery of ortho drugs. This has helped the Ortho Medicines franchise company as interest from the franchise companies selling Ortho-Med has similarly increased. The range of products offered by Bionics Remedies varies greatly from injections, balms, tablets, cases, syrups, oils for joints, etc. All medicines are established, and it is confirmed that the goods and innovations are used.
With the unmistakable goal and dedication to add to our pharmaceutical business, we have thought of the best Pharma Franchise for Ortho Range business opportunity in Pan India. We apply our best capabilities to plan quality Orthopaedic Med and tie up with top Pharma companies in India. Muscular meds are used to treat Orthopaedic problems, so with the help of Ortho Specialists, we are offering PCD Pharma Franchise for the Ortho range at the pan-India level.
Wide Range of Quality Ortho Range for PCD Company
With the exceptional planning of our manufacturing unit, we manufacture best-in-class medicines under the supervision of pharma product experts. Our wide reach in every single state of India is widely acknowledged for Ortho Range PCD Company. Medicines manufactured by our unit are effective in treating every problem related to muscles and bones. With the Ortho range, we can bring you quality medical answers for restoring joint, muscle, and bone pain. As a result, Bionics Remedies has the best nature to manufacture Medicines & Gears, and various equipment which makes us the best Pharma company.
We help in getting 100% chemical-free orthopedic medicines. Our company deals in this part with these accessible formulations – tablet, case, injection, syrup, etc. In addition, our group continues to work to collect the best medicines to boost the medical care sector in India. In addition, we offer our partners some amazing business opportunities in this quality therapeutic access in our own field with individual freedom of appropriation. The best-in-class nature of our ortho medicine will help our partners to create a stronghold for them in the pharma PCD market in India.
Top PCD Pharma Franchise Company for Ortho Range | Bionics Remedies
There are many Pharma Franchise companies available in India, which deal in the Ortho Medicine range. In any case, choosing the right company is in your hands. The drug decision really matters a ton for a franchise business. Choosing the right Ortho Range PCD Company can create a bright future for your business. Before choosing a PCD franchise company, there are several important points to remember. With Bionic Remedies, you don't have to work hard for anything. In this niche business segment, we are the leading Pharma Franchise Company with sound insights. Here is an excerpt from the company's features:
Confirmed by company ISO.
Drug range supported by DCGI.
Validated by qualified experts.
Joint effort with GMP and WHO.
Connects to the best company.
Timely delivery of medicines and products
Bionics Remedies is the Top Ortho Range PCD Company In India
Bionics Remedies is recognized as one of the leading Pharma Franchise companies in India for the Orthopedic range and other drug products as well. Along these lines, we are looking for all the excited Pharma Franchise business searchers in India who need to manage this exclusive reach with us. Thus, we are here to present the most amazing business opportunities to all and promote the pharma medical care industry in every single state of India. You can contact us now to participate and benefit from exclusive Monopoly privileges of the Ortho range of businesses in your specific area. Moreover, you can completely depend on our quality range of medicines as we are the leading ISO, GMP, WHO confirmed Pharma company for the Orthopedic range in India.
Contact information
Bionics Remedies (Gujarat.) Ltd
Corporate Office: 601, Signature-1, Near Adani CNG Pump, Makarba, S.G. Highway, Ahmedabad, Gujarat-380051
Phone: +91 931360705
Email: marketing@bionicsremedies.com
FAQ About Ortho Range PCD Company
Q – What products does Ortho Range PCD Company offer?
A – The range of products offered by Bionics Remedies varies greatly from injections, balms, tablets, cases, syrups, oils for joints, etc
Q – What is the demand for ortho products in the Indian market?
A – India has a growing aging population, which is more prone to orthopedic conditions such as osteoarthritis, fractures, and joint replacements. This drives the demand for orthopedic products like joint implants, braces, and supports.
Q –  Is Ortho range related to Orthopaedics?
A –  It is unlikely that the term "ortho range" is directly related to orthopedics. Orthopedics is a medical specialty that focuses on the diagnosis, treatment, and prevention of conditions and injuries affecting the musculoskeletal system.
Top searched keywords