Pharma Franchise for Multivitamin | Multivitamin PCD Company
Vitamin deficiency is on the rise among children and pregnant mothers. The main reason for this problem is the consumption of food deficient in micronutrients. Multivitamin medicine is given in some areas of the country to treat vitamin deficiencies. However, the drugs are either too expensive or not available in some areas. By buying the Pharma Franchise for Multivitamins from us, you can make these medicines affordable to the masses.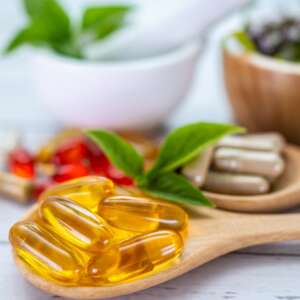 A leading pharmaceutical business, Bionics Remedies is engage in the development, production, and marketing of pharmaceutical drugs. Bionics Remedies is the top multivitamin PCD Company in India. We have been recognized as the best-quality company in the pharmaceutical industry. Business success is driven by our excellent and customizable franchising services. To enjoy the best benefits, you can buy a Pharma Franchise for the Multivitamin range from us.
What are the Benefits of Investing in the Pharma Franchise for Multivitamins?
Bionics Remedies offers the best manufactured multivitamin medicines. Due to the ever-increasing demand for vitamin and mineral remedies, our company has been able to offer a luxury selection of multivitamin medicines using only worldwide standards. Every business partner has high expectations for our company when they do business with us. Bionics Remedies makes every effort to live up to those expectations and makes them the top Multivitamin PCD Franchise Company in India. We have the best production units we provide services like –
Our production units are equipment with the latest technology and machines.
The production units are manufactured as per WHO-GMP guidelines
The storage area is very clean and disinfect daily.
Our company ensures timely delivery of the products without any delay.
The packaging and labeling are done as per the certified standards.
We have a large team of experience and highly qualified employees.
Scope of Multivitamin Range in the Indian Market
Vitamins help a person maintain his health and lead a healthy life. The COVID-19 pandemic has added fuel to the flames of growing demand for multivitamins. During this time the demand for multivitamins and other supplements has skyrocketed. Thus, working with a multivitamin range is worthwhile.
So let's look at some statistics. The nutraceuticals market is projected to grow from $4 billion in 2017 to $18 billion in 2025, registering rapid growth. In conclusion, there are many advantages to entering the pharmaceutical industry with a multivitamin line. One can become successful and earn big money by tapping into this fast-growing sector.
Multivitamins range from Bionics Remedies
Our business offers a vast Multivitamin range for Pharma Franchise Multivitamin range that includes state-of-the-art, cost-effective, and efficient medicines. We provide high-end multivitamins with superior raw materials that have multiple health benefits. Our pharmaceutical products also undergo multiple levels of testing. If you want to work with Best Pharmaceuticals, then immediately work with Bionics Remedies. The product range offer by Bionics Remedies –
Cherycal-XT –  Methylcobalamin 1500 mg + Calcium Carbonate 1250mg. + Vitamin D3 2000 IU Calcium L-5 Methyltetrahydrofolate 1 mg + Pyridoxal 5-Phosphate 20 mg
CLAIRA-D3 – Vitamin D3 60,000 I.U.
Multivitamin medicines from Top Pharma Franchise Companies come in a variety of shapes and sizes including solid, semi-solid, and liquid. Work together with this pharmaceutical company to achieve commercial success without much effort.
What Services Make Bionics Remedies the Best Multivitamin PCD Company?
Monopoly Rights – The company provides its customers with exclusive monopoly rights that allow them to choose a location anywhere without worrying about market competition.
Certified Products – As we recognize the value of quality and certification in the market, the entire range of medicines that we provide in the segment of multivitamin medicines is DCGI approved.
Low Risk – The risk of failure in an establishment activity is low as compare to an independent venture. Insight into this transformation requires an understanding of despair.
Franchisor's Experience – The franchisor's supervisory team has experience, which increases the chances of advancement.
Frequently Asked Questions
Q – Which is the top pharma franchise company for the multivitamin range?
A – Bionics Remedies is renowne as the top Pharma PCD Franchise for Multivitamin Medicines in India as we offer a WHO-GMP range to our clients.
Q – How much is the Indian vitamins and supplements market in India?
A – The global market for vitamins and minerals will be worth USD 20.7 billion by 2024, with India contributing USD 178 million to the total.
Contact Details:
Bionics Remedies (Gujarat.) Limited
Corporate Office: 601, signature-1, Near – Adani CNG Pump, Makarba, S.G.Highway, Ahmedabad, Gujarat – 380051
Phone: +91 9313600705
Email: marketing@bionicsremedies.com
Most Searched Terms