Pharma Franchise Company in Pune  – The city is full of businessmen and is also considered the center of the pharmaceutical industry. Several pharmaceutical businesses have established themselves in Pune, the second-largest city in Maharashtra. Bionics Remedies, one of the largest pharmaceutical businesses, is dedicated to improving society. The business has recently been recognized as the best Pharma Franchise Company in Pune. We at this location are providing profitable services to Pharma Franchise businesses which provide significant profit margins to our associates.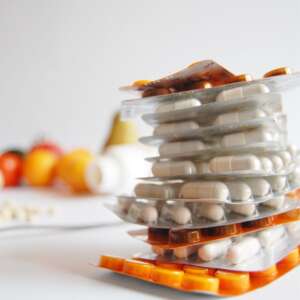 The best franchise services are provided by Bionics Remedies, an ISO-certified business that also offers lucrative benefits including exclusive rights, marketing tools, and many more. To tackle the growing ailments of the region, we as the best PCD Pharma Franchise Company in Pune have created a powerful selection of medicines. To meet each individual's needs, we offer a variety of products, including tablets, eye drops, syrups, injections, capsules, and more.
Why Consider Bionics Remedies For Starting A Pharma Franchise Company in Pune?
In order to provide a wide range of business options to the pharma distributors and franchise owners in Pune, Bionics Remedies has developed its own range of pharmaceutical products and medicines. Additionally, our company constantly anticipates the needs of the market, which helps us to outperform other pharma companies in Pune. Additionally, Bionics Remedies supports its associates and Pharma Franchise Company in Pune, despite fierce competition in the market and growing demand for its Pharma range. As a result, we help them grow their company into a successful profession. To work with the best pharma range, Bionics Remedies invites all interested parties including partners, sole marketers, and distributors to visit us in Pune. Your best option can be to invest in our Franchise Services in Pune –
Best pharma products that are approved by ISO, GMP, WHO, and DCGI.
Materials for advertising and sales promotion
Wide selection of pharmaceutical products at reasonable prices,
highest quality packaging materials,
Monopoly rights for less competitive businesses in a certain location.
prompt delivery
Within 24 hours, the Pharma range was fully implemented 
Scope Of Opening A Pharma Franchise Business In Pune
People are interacting with the franchise company to get excellent deals and earn money, and it is fast becoming the backbone of the pharmaceutical sector. The value of the pharmaceutical business is currently over 1.40 lakh crores, of which Maharashtra's share is 11%. The residents of Pune are well educated, health conscious, and prefer to consume high-quality pharmaceuticals.
With a population of 7.8 million people, Pune is almost entirely surrounded by urban areas. According to our research, the city has a significant population, and many of them are interested in working in the pharmaceutical industry. Due to the significant contribution made to the healthcare industry in the entire state of Maharashtra, the city was recently named the "Center of the Pharma Market".
Wide Range Of Quality Pharmaceutical Products For Franchise
Quality is our first goal, and in order to achieve this, we process our goods in accordance with strict guidelines. The business produces products as well as promotes the welfare of its customers. We produce a wide variety of pharmaceutical products thanks to strong supply chain management, which results in the use of fewer raw materials than required. Additionally, it enhances the value and quality of the product. The products are inspected by the quality control team before being sent to the packaging team, which carefully packs them to prevent product leakage and damage. The list of medicines we provide is as follows:
Syrups
Tablets
Capsules
Ointments
Injections
Energy Drinks
Protein Powder
How is it beneficial to take a Pharma Franchise Company in Pune from Bionics Remedies?
Bionics Remedies is a reputed business that gives priority to its customers. The company's first priority is to continuously meet the need for pharma expertise. We provide Pharma Franchise Company in Pune and pay full attention to the needs of the franchise owners. We provide quality services to our customers who are always available to provide and guide our customers when they have any queries to give them the right information and direction. Apart from this, we are also providing other benefits to the Franchisee Companies in Pune.
Monopoly Rights – We provide our clients with Monopoly Rights for Pharma PCD Franchise Opportunities in Pune. We do not allow any other pharmaceutical specialist to offer his medicines in the neighborhood of our customers.
Promotional Tools – We offer promotional products to help you advertise your franchise business, such as a pen with the company name printed on it, a marketing bag, a notepad, a chemist billing book, and many more.
Rewards – When our customers reach their sales targets, we reward them with attractive incentives to keep them motivated. These encourage them to be successful in the market as well.
Stock Availability – To prevent product shortages for our customers, we regularly keep the most popular products in stock.
Contact Details:
Name – Bionics Remedies (Gujarat.) Limited
Corporate Office: 601, signature-1, Near – Adani CNG Pump, Makarba, S.G.Highway, Ahmedabad, Gujarat – 380051
Phone: +91 9313600705
Email: marketing@bionicsremedies.com 
Frequently Asked Questions
Q – Which is the top Pharma Franchise Company in Pune?
A – Bionics Remedies comes in the list of top PCD Pharma Franchise companies in Pune that deal with Pharma experts across India. Its network is spread all over India.
Q – Is Pharmacy Franchise Successful?
A – The fact that the products are very profitable is the best thing about starting a pharmaceutical franchise business. Due to the high demand in the industry, you can expect a high rate of sales.