Pharma Franchise Company in Delhi – Bionics Remedies is a proud ISO-certified business that offers you over 300+ exclusive pharmaceutical solutions from various pharma markets at affordable prices. We are looking for individuals who are serious about finding a legit Pharma Franchise Company in Delhi. Any product, such as tablets, capsules, syrups, drops, injectables, powders, etc., can be sold under the PCD franchise. All of these are DCGI approved and manufactured as per global quality standards. Doctors highly recommend the product range of our company as it is efficient and goal-oriented.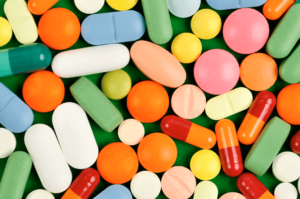 The company Bionics Remedies is passionate about providing high-quality pharmaceutical products to improve the health of people in this country. To make Bionics Remedies one of the most renowned Pharmaceutical Companies, we are looking for individuals. We are looking for distributors, market representatives, and stakeholders who are skilled, committed, and hardworking, so we are inviting people from all areas of Delhi. If you fall in this category, give us a call right away to associate with a renowned brand in the pharmaceutical sector. Participate in Top Pharma Franchise Company in Delhi. You can contact us by phone at +91-988885355.
 Join forces with the Top Pharma Franchise Company in Delhi
With its headquarters in the picturesque city of Chandigarh, Bionics Remedies has established itself pan India. Positive feedback is pouring in from customers across the country. Hence we hope to grow the existing company in Delhi through the monopoly-based pharmaceutical franchise. Our business already employs over 250 people, and we look forward to welcoming more people from the illustrious state of Delhi. You will be support throughout your endeavor by this wide network of partners and distributors. Many people have chosen Bionics Remedies as it is consider to be the best. The following are the salient features that set us apart as the best Pharma Franchise Company in Delhi:
You will get a long list of DCGI-authorized products.
We have ensure that each and every step of the quality control process is carrie out at our units.
The clean environment is carefully maintain.
We work with logistics partners in various localities across Delhi. They help us in establishing a strong network and tracking your orders.
The company provides access to over 300 medicines to its PCD franchise members.
To better serve our customers, we constantly add new medicines and accessories to our inventory.
Scope of Best PCD Pharma Franchise Business Opportunities in Delhi
Delhi, the capital of India, is consider one of the best cities in the world. The demand for health services in the city is strong. The franchising potential of the state is very attractive. For newcomers, Delhi offers good business options. PCD Franchise is the easiest way to launch your own company in the $17 billion pharmaceutical sector.
Delhi offers excellent medical resources. There are adequate healthcare facilities, medical schools, hospitals, etc. Since patients from all over the country come to Delhi for medical care, the prospects and future of the PCD Pharma franchise in Delhi are excellent, and this industry will continue to expand in the country. , The government is also making wise investments in the healthcare industry to improve the quality of life of the people.
Benefits of Choosing Bionics Remedies for the Top Pharma Franchise Company in Delhi
Bionics Remedies is one of the top PCD Pharma Franchise businesses in New Delhi. We help our clients to build a brand name for quick business success apart from providing them the Franchise of a Group of Pharmaceutical Companies. Being a leading Pharma Franchise Company in Delhi, we firmly believe that our dedication to providing end-to-end advice to our clients will help them expand their pharmaceutical businesses.
Products with WHO-GMP certification, reliable solutions, and incredibly reliable services
Significant marketing rights with a pharmaceutical monopoly in New Delhi
Assistance with marketing materials and access to commercial promotional programs
For bulk purchases of products, offer customized pricing
Monthly promotional events and additional marketing delays
We offer the most lucrative Pharmaceutical Company Franchise across the country, which makes us stand out from any other franchise company in Delhi. One of the top PCD pharmaceutical companies in India, Bionics Remedies provides marketing support and pharmaceutical products that are WHO-GMP approved. It boasts the best packaging and marketing materials and a very effective distribution plan. Your search for the top PCD Pharma Franchise in India ends right here.
Contact Details:
Bionics Remedies (Gujarat.) Limited
Address: 601, signature-1, Near – Adani CNG Pump, Makarba, S. G. Highway, Ahmedabad, Gujarat-380051
Phone: +91 9313600705
Email: marketing@bionicsremedies.com
Frequently Asked Questions
Q – Which is the top Pharma Franchise Company in Delhi?
A – Bionics Remedies is known as one of the best PCD Pharma Franchises in Delhi. Wonder is a trusted Pharma PCD company. We offer the best Pharma PCD Products in India
Q – How much money is required to launch PCD Pharma Franchise?
A – The amount of money required to launch a PCD Pharma franchise depends on the number of products or drug options you choose. Please contact our team if you have any questions; They will help you.