Pharma Distributors in West Bengal – Are you looking for top Pharma Distributors in West Bengal? All individuals interested in Pharma Distributorship opportunities in West Bengal are welcome to Bionics Remedies which has locations in Kolkata, Siliguri, Durgapur, Murshidabad, Asansol, etc. In this eastern Indian state of West Bengal, we are looking for new members who are dedicated and motivated. Joining Bionics Remedies is the right choice for you if you feel that you have the conviction and dedication to start your own distributor business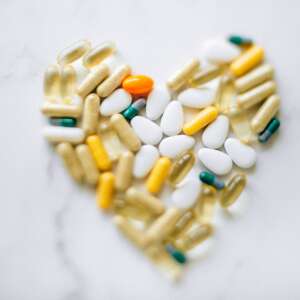 A profitable business startup in West Bengal is Pharma Distribution. Here, there is a healthy market for high-quality medicines, making it possible for you to start your own venture. Providing Bionics Remedies Pharma Franchise in West Bengal. We cover all pharmacological drug marketplaces, including gynaecology, dermatology, powders, over-the-counter drugs, prescription drugs for children, nutraceuticals, diabetes, and cardiology. DCGI authorised drug list. You can buy Clinical Medicines including antibiotics, multivitamins, and Anti-Infective here at the best prices. You can choose from a large selection of medicines for your pharma distributor business.
Why Start Pharma Distribution Business in West Bengal?
West Bengal is a state in the east. For those interested in starting their own business, the state offers excellent opportunities. There is good scope for Pharma distributors in this market. The population density of West Bengal is the highest in the whole country. This pharmaceutical landscape is amazing. Several multinational pharma companies have shown interest in setting up shops in the state by opening branches or other operations. We list down some of the arguments for Pharma distributors in West Bengal:
The government is extending a hand to increase the number of hospitals and clinics. There are more and more medical specialists. This has resulted in high demand for a spectrum of pharmaceutical products and drugs.
Investment in healthcare and medical institutions is on the rise. They are becoming more concerned about their health, which has led to an increase in the desire for anonymity.
This is an excellent opportunity for you to start your own business as the Pharma distributor industry is growing rapidly. West Bengal has an effective healthcare system that is highly developed today. All pharma distributors will benefit from this business as it will increase their sales.
Available Area for Pharma distributors in West Bengal
Every new member appointed as Pharma distributor business in West Bengal will get rights from us. Efforts have been made to cover all important areas including South 24 Parganas, Murshidabad, West Midnapore, Hooghly, Nadia, East Midnapore, Howrah, Malda, Jalpaiguri etc. You will get a huge area to do business. If you have monopoly rights, you will be the exclusive supplier of our goods in the region. Transparent Agreements make up our Commercial Marketing Agreement. For long-term business purposes, we provide all opportunities to business partners on our behalf –
Kolkata
Asansol
Durgapur
Baharampur
Bardhaman
English Bazar
Siliguri
Habra
Kharagpur
Shantipur etc.
Why Choose Bionics Remedies as the Top Pharma Distributors in West Bengal?
Our company is a pharmaceutical company with ISO certification. In India, we have provided comprehensive and excellent Pharma Marketing Services. Bionics Remedies, which has a wide network of pharmaceutical distributors, has chosen to open its doors in West Bengal through Pharma Franchise. Our company plans to offer a highly attractive selection of pharmaceutical products. One of the largest Pharma Distributors in West Bengal, Kolkata, Siliguri, Asansol, Barshaman, Murshidabad, etc. The key features for Bionics Remedies:
For better growth, we will provide promotional tools and support built with the greatest marketing techniques. They are provided free of cost.
Pharma distributors achieve accurate sales targets on a regular basis.
You will find favourable incentives, bonuses, and many attractive programs to improve the presence of your business.
The business will offer the best packaging services along with prompt delivery.
All Pharma distributors get support for their marketing strategies.
You get support at every stage of business development and across a wide range of options. You can also discuss the possible future of our company with one of our Customer Service Executives.
Contact Details:
Name: Bionics Remedies
Address: 601, signature-1, near adani CNG pump, Makarba, S.G.Highway, Ahmedabad, Gujarat-380051
Phone: +91-9313600705
Top Related Searches